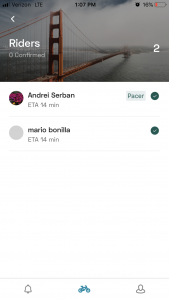 The geolocation feature allows the group at the starting station to track the distance to arrival (DTA) of riders who have not arrived to the starting point.
Rueda.cc App will start geolocation tracking for riders who check-in to the ride. The geolocation refreshes every minute.
For privacy concerns, the feature is only available when rueda.cc app is open.